Thank you all folks who attended my Dublin presentations at OUG Ireland! It's great fun to be back to the island again, and I enjoyed talking very much.
Thursday March 23rd 2017: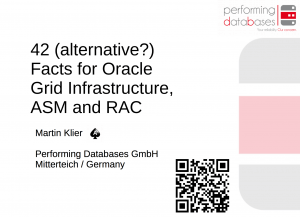 "42 (alternative?) Facts for Oracle Clusterware, ASM and RAC".
Download pdf here.
Friday March 24th 2017: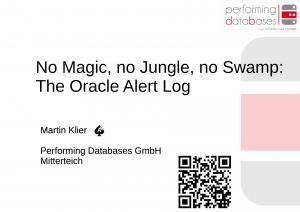 "No Magic, no Jungle, no Swamp: The Oracle Alert Log"
Download pdf here.
Thanks everyone who attended the talks, you are a great crowd!
– Martin