Performance for Linux and Databases
In October, our Oracle ACE Martin Klier talks at the Schwabach Linux Days with his renowned classic "Performance is rarely an accident".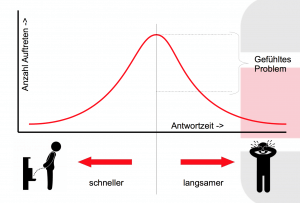 The intention is, to show development teams, administrators and analysts, how beneficial it would be to think about performance at all, and that you'd need code instrumentation (=runtime meta information about application behavior) to get better. Martin will go from general Excellence over costs and implication of changes to the real craftsmanship of performance analysis.
We hope to meeting you there, and that you enjoy the slide deck!
Download Presentation
When?
October 3rd 2015, 5pm
Where?
Aurex Schwabach
Königstr. 20a
91126 Schwabach
— Room 2 —
See the full schedule of lectures and activities here.