Oracle Database 11.2 Extended Support until 2020
Shortly after waiving the Extended Support fee for Oracle Database 11.2 until 2017, Oracle also updated its Lifetime Support Policy to extended support ending in December 2020. When the "Oracle Software Technical Support Policies" from Oct. 16 stated December 2020 "only for HP-UX and Itanium based systems", the LSP paper mentioned and linked above has no such limitation any more. (See below picture for a quick overview).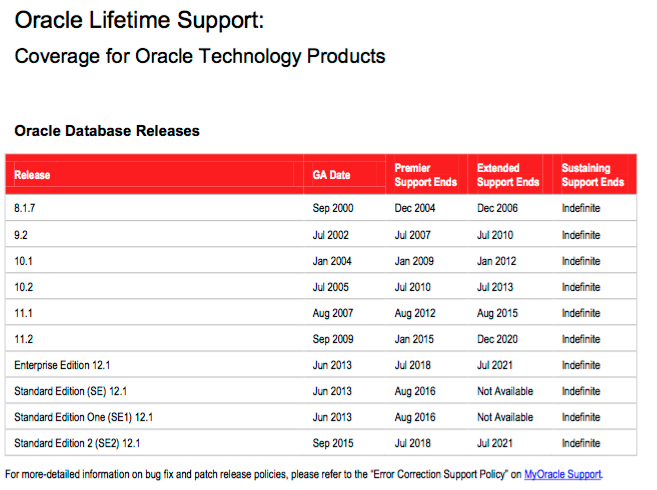 Implications
This also means, that 12.1 will be supported only for roughly half a year longer than 11.2.
The discontinued licenses for Standard Edition (SE) and Standard Edition One (SE1) will end their support with end of Premier in August 2016, after that time the license has to be migrated to Standard Edition Two (SE2) with support.